Xiaomi MI Enchen Boost USB Electric Hair Trimmer - Black
Xiaomi ENCHEN Boost USB Electric Hair Trimmer Specifications: Brand: ENCHEN ( XIAOMI Cooperation Brand ) Model: Boost Material: ABS Color: Black / White Weight: 142g Size: 43 x 164 mm Power: 5W Voltage: 5V Charging Time: 120 Minutes Power Supply: USB Charging Package includes:??1 x USB Hair Clipper, 1 x USB Cable, 1 x User Manual (Chinese)
Warranty: 6 months official warranty. please preserve the box to claim the warranty.
Xiaomi ENCHEN Boost USB Electric Hair Trimmer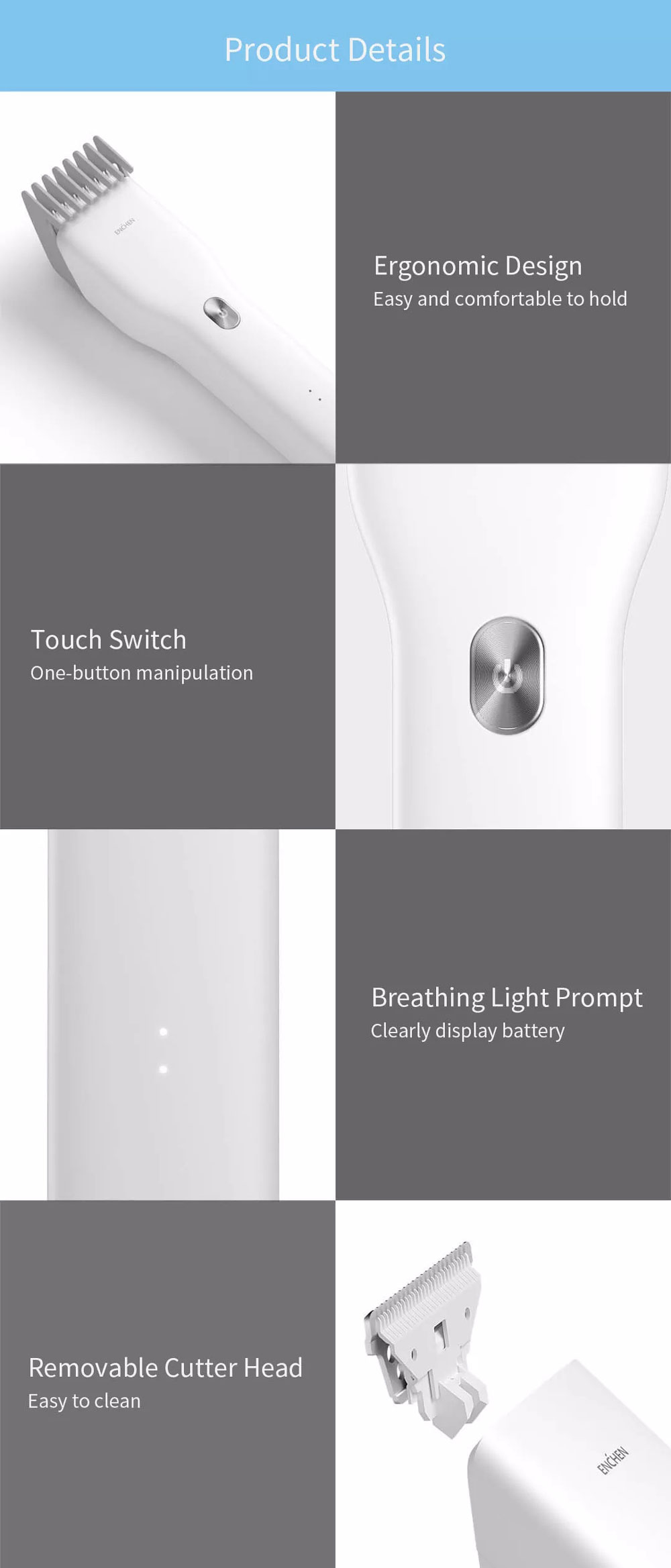 Specifications:
Brand: ENCHEN ( XIAOMI Cooperation Brand )
Model: Boost
Material: ABS
Color: Black / White
Weight: 142g
Size: 43 x 164 mm
Power: 5W
Voltage: 5V
Charging Time: 120 Minutes
Power Supply: USB Charging
Package includes:?

?

1 x USB Hair Clipper, 1 x USB Cable, 1 x User Manual (Chinese)
Warranty

6 Months Warranty

Return Policy

7 Days Return Not Applicable if Seal is Broken

7 Days Return Only Applicable if Wrong Product is Delivered or Right product delivered in Damaged Condition

Warranty Claim

Must Provide Product Full Box With All Accessories

Order Invoice
Related Products
Sorry we could not find any products.